Confession: My husband and I don't go on nearly enough dates as we should. We always run out of time or room in the budget or we run out of date night ideas. Pathetic.
Some of the links in this post are affiliate links. Please read my full disclosure here.
This past Sunday we were able to go on a concert date to see Michelle Branch. I've been dying to see her for YEARS since she inspired to write, sing, and play music in my high school days. She did not disappoint.
I couldn't help thinking of my little girl the entire concert since she sings along to Michelle's latest album Hopeless Romantic
in the car. I knew she was having a blast with her aunt, uncle, and cousin while her daddy and I were away.
We were in a hurry to leave in order to get a good spot for a general admission concert, I had to quickly explain to my sister-in-law the "brushing teeth and flossing routine" before we ran to the car and high-tailed it out of town.
It got me thinking about what would happen if I had to leave for some unexpected emergency and didn't have time to explain my daughter's entire daily routine.
My husband and I already have life insurance policies and a trust in place in case something were to ever happen to us. I recommend everyone do the same. Your family will know your wishes and will avoid any legal battles over who will take care of your children, should the inevitable happen.
For those times when you just can't be there because of a medical emergency (like a new baby decided to have an early arrival), you should have some sort of way to tell your sitter or family what a day in the life of your children looks like. Kids are comfortable with routine, which is even more important to keep their stress down during an emergency.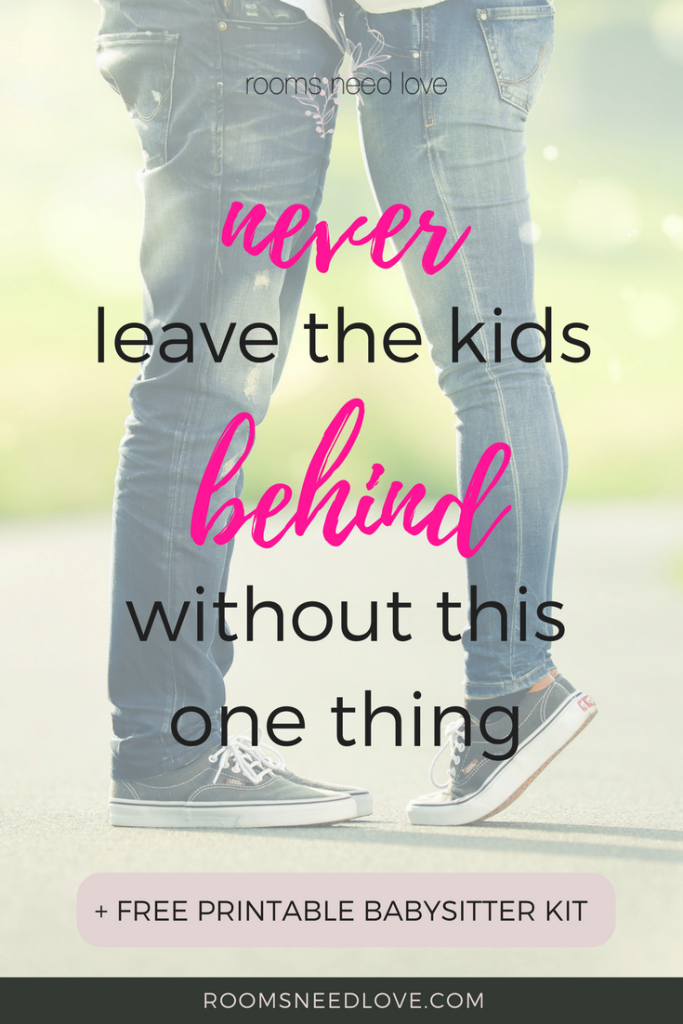 I've created a printable "Babysitter Kit" that includes all the information anyone would need if they had to watch your kids at a moment's notice. It includes:
Emergency contacts
Doctors
Hospital
Information about the kids
Weekly activities
Daily routines
Sign up below to download the Babysitter Kit and get access to the full Rooms Need Love Resource Library.