Ever had that moment when you're just about to drift off to sleep when a thought comes to you…the thought, "Did I pay that bill?"
No more, my friend.
I have figured out a way to go to sleep without wondering if I remembered all the important money things, and I'm sharing it with you today.
Some of the links in this post are affiliate links. Please read my full disclosure here.
I am no expert on budgeting but I think a huge part of home organization is keeping your finances organized. This has really helped me in the last few months.
I heard from someone at the bank once many years ago about their bill pay service where you schedule a payment through the bank and they make sure it gets paid on time. If they don't, the bank pays the late fees.
I shrugged it off with skepticism. Why? I don't know. I guess I have trust issues.
But then post-baby brain hit. I cannot remember things like I used to. For example, I could never remember my login or password for my car payment. Then SoCal Edison wouldn't let me set up an online account. (I figured out why but I don't have time for a 2 hour phone call to fix it. I've got it all under control, people.)
I finally got fed up and decided I'd try out this online bill pay thing to see if it actually worked.
It did.
It was awesome.
I've converted to using the online bill pay feature through my bank with nearly all my bills. Here's why: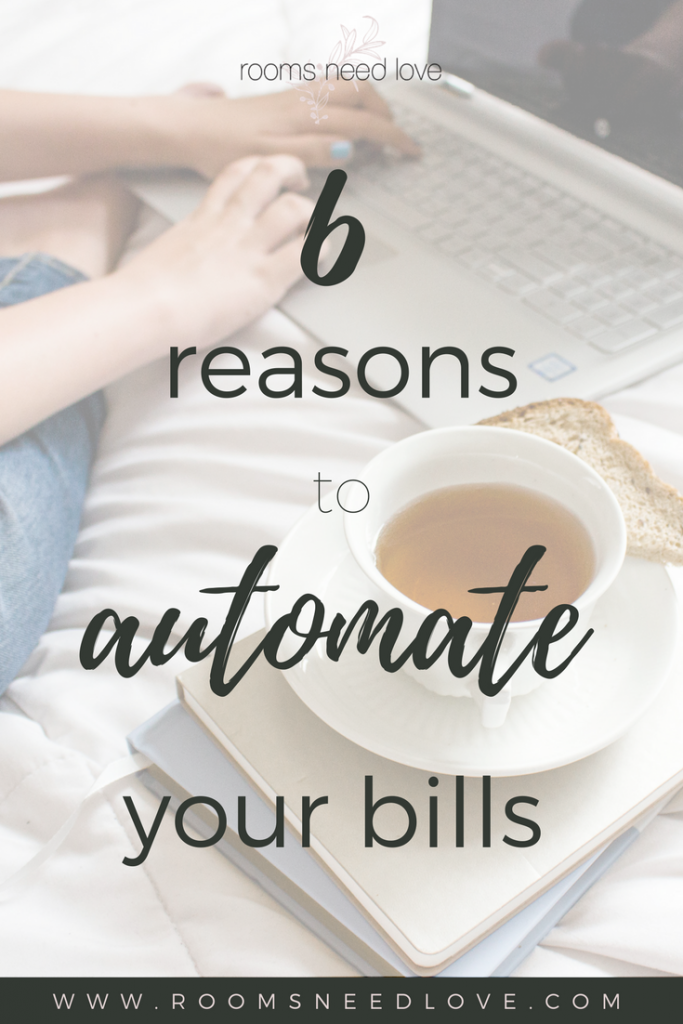 1 | I only need to know the login and password to one account.
Just use your bank login. You don't have to go anywhere else to make the payment. It should be fine to not access an online account with a payee since you are reviewing all your billing statements for any fraud or suspicious activity (hint hint). I do, however, check in with my accounts every so often, and I check my mortgage account every month.
2 | Payees and payments are summarized on one page.
It is very easy to set up. Just enter the payee into your bank's system. If it's a large company, like a utilities company, they will be in the system. enter your account info and you're ready to set up a payment. All the payees will be summarized on one screen along with which bank account funds will be drawn from, when the payment is scheduled, and when the last payment was made.
3 | You can manually schedule payments or automate them even if the amount varies month-to-month.
This is totally up to you. I don't like to automate my payments with varying amounts because I want to make sure I'm keeping an eye on all my accounts for fraud or suspicious activity. It's just a way I keep myself on my toes to not get lazy about paying attention.
4 | Account balances after payments are summarized in one place.
As I said before, you can view all the payments on one screen but my bank also shows me all the payments to be made in the next 7 days and the balance that will be in my bank account at the end of those 7 days.
5 | Some companies (usually utilities) offer e-bills.
When you sign up for an e-bill, the company sends your bill to the bank, and the bank notifies you when it's arrived. It cuts down on paper clutter and you only have to look for email alerts from one sender.
6 | The bill pay feature is offered as a free service with my account.
I say "free" but monthly service fees always apply.
This may not work for everyone, but it is worth checking out. Always check with your bank to find out about their specific guarantees and guidelines regarding paying bills online before setting this up.
Do you have any tips for making sure you don't forget a payment?