I recently wrote a post about organizing and storing kids clothes. Today I want to show you a few before and after photos of the closet that inspired that post.
Some of the links in this post are affiliate links. Please read my full disclosure here.
Problem: The closet is shared by three girls, elementary age to infant, with no system for cycling and storing various sizes.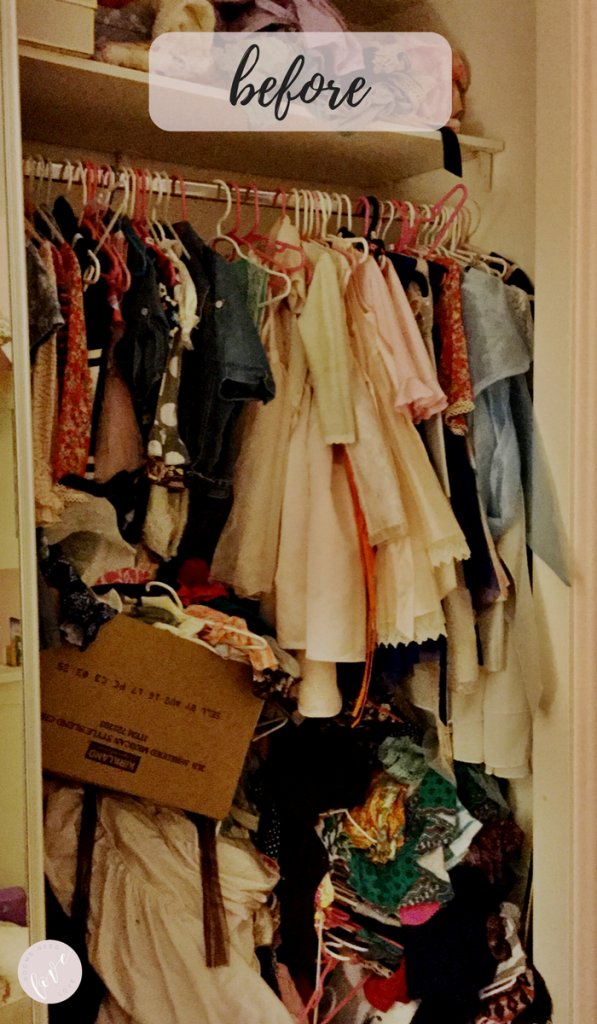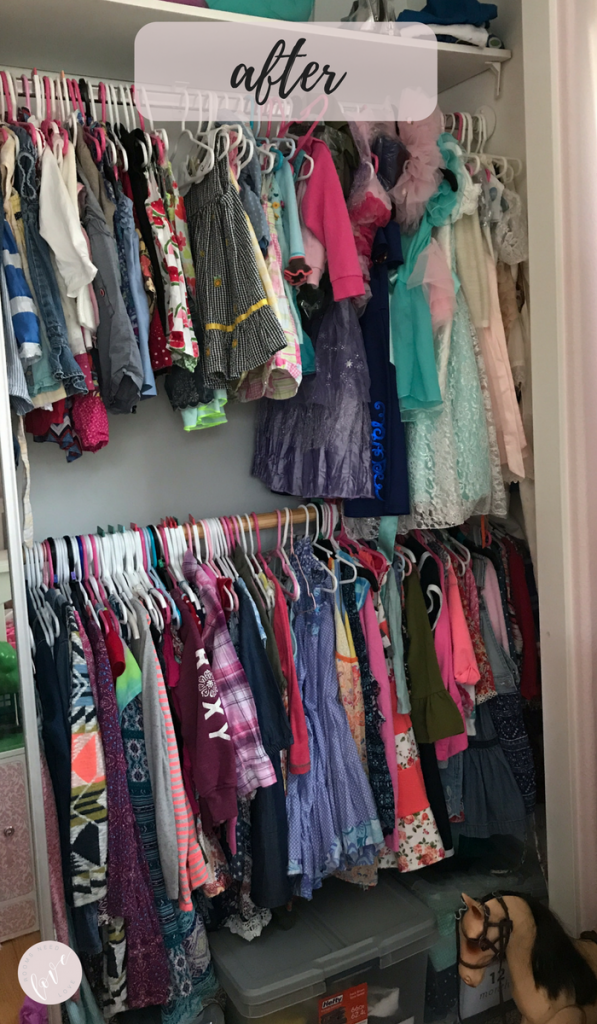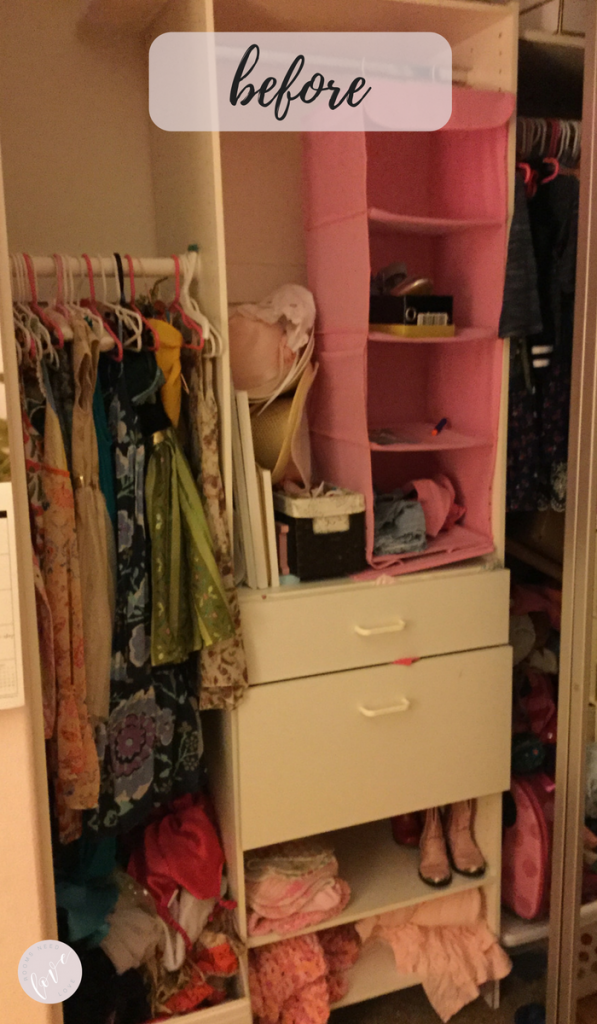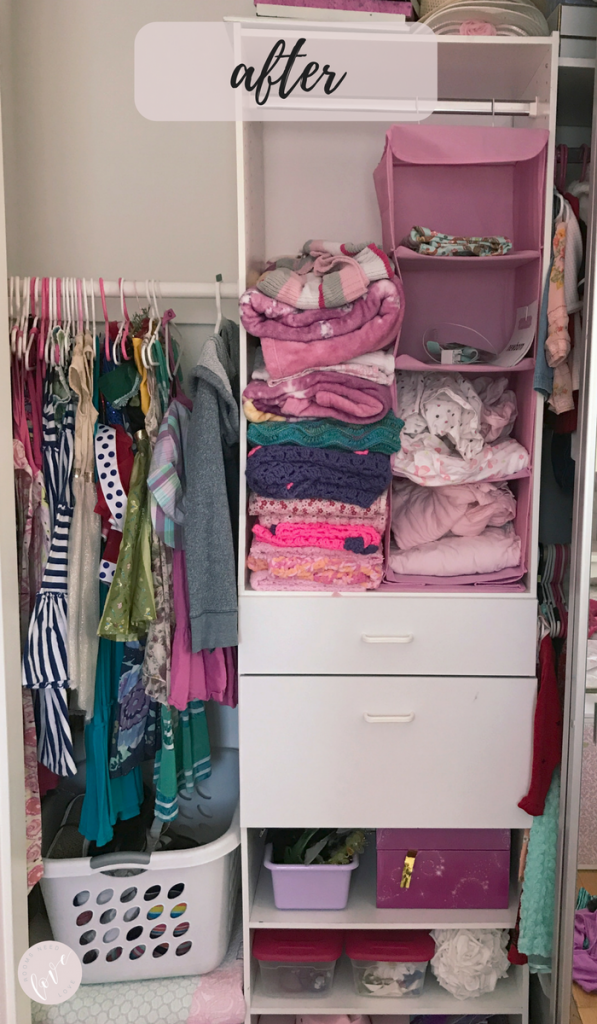 Solution: Using the method and guidelines found here, clothing was pared down to only the best items. Each girl was assigned a section of the closet and a system was put in place to store and discard clothing as it is outgrown.
By removing the excess, we brought this closet under control and every item has a home.
The other result is one happy mama.
And that's what I want for every mama. Don't let your stuff overwhelm you. Take control and start loving your home and living your life.