I recently wrote a post about organizing and storing kids clothes. Today I want to show you a few before and after photos of the closet that inspired that post. I like to call it the "Overstuffed Closet."
Some of the links in this post are affiliate links. Please read my full disclosure here.
Before
This closet is shared by three girls, elementary age to infant. At this point, mom was overwhelmed by the amount of clothes they had accumulated over a seven year span. She was eager to start purging and be free from the stress she felt every time she opened the closet.
Clothing of every size was in this closet. Many clothes did not currently fit any of the girls. In addition to purging, we needed to create an efficient system for keeping the hand-me-downs organized for the next girl and some guidelines for keeping the closet from becoming overstuffed again.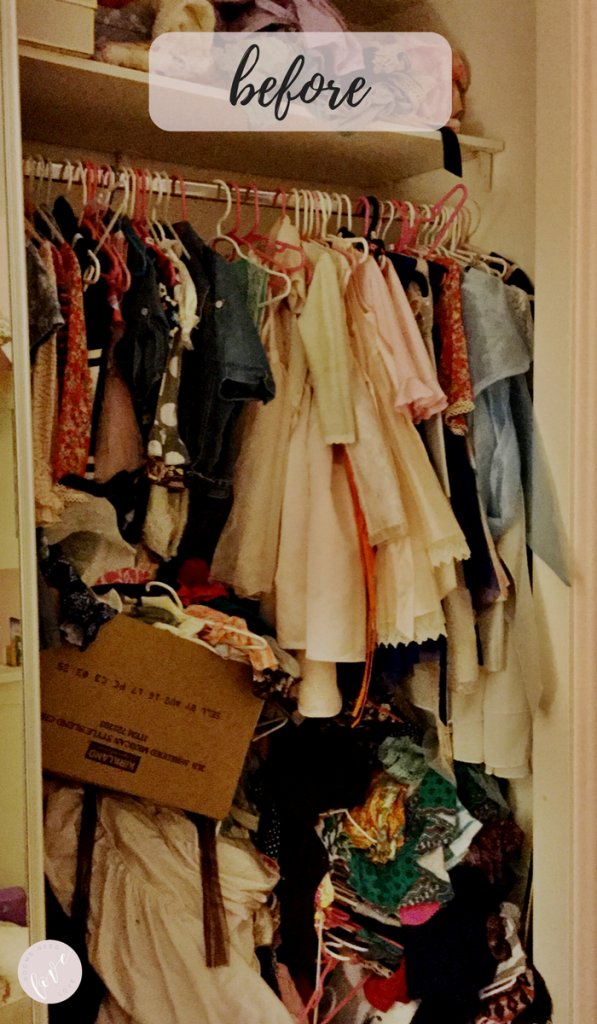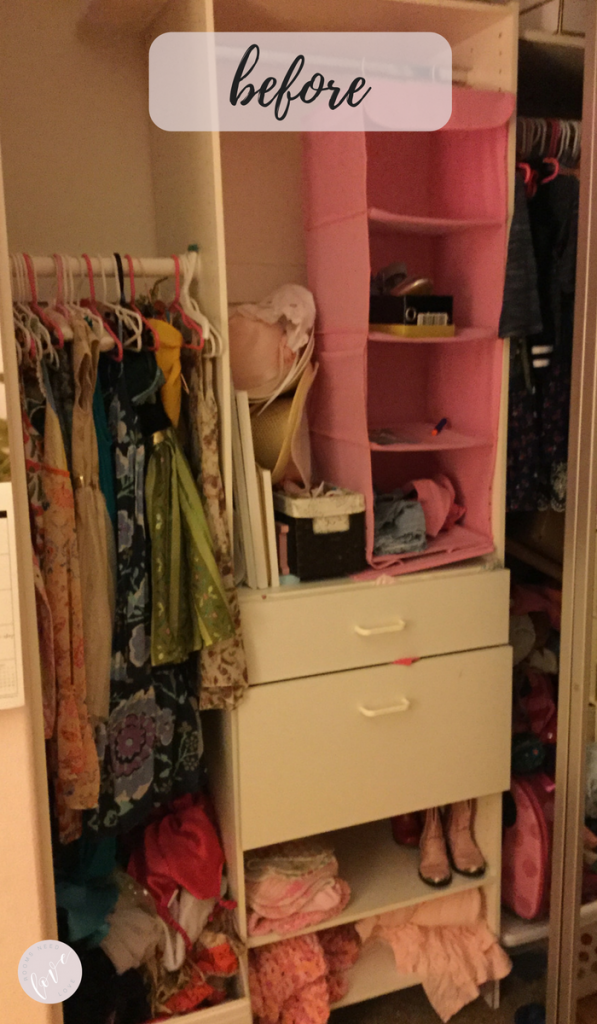 We took as many clothes out of the closet as possible and began sorting them by size and discards. By removing the clothes from the space, I could get a better feel for what we could actually do.
After
In the end, we didn't have to do much changing of the space – we only changed how it was used. Each girl has a designated space. Discards have a designated space. Hand-me-downs have a designated space.
To keep the hand-me-downs organized, I implemented what I call the "rotating hand-me-down system." (Super fancy, right?)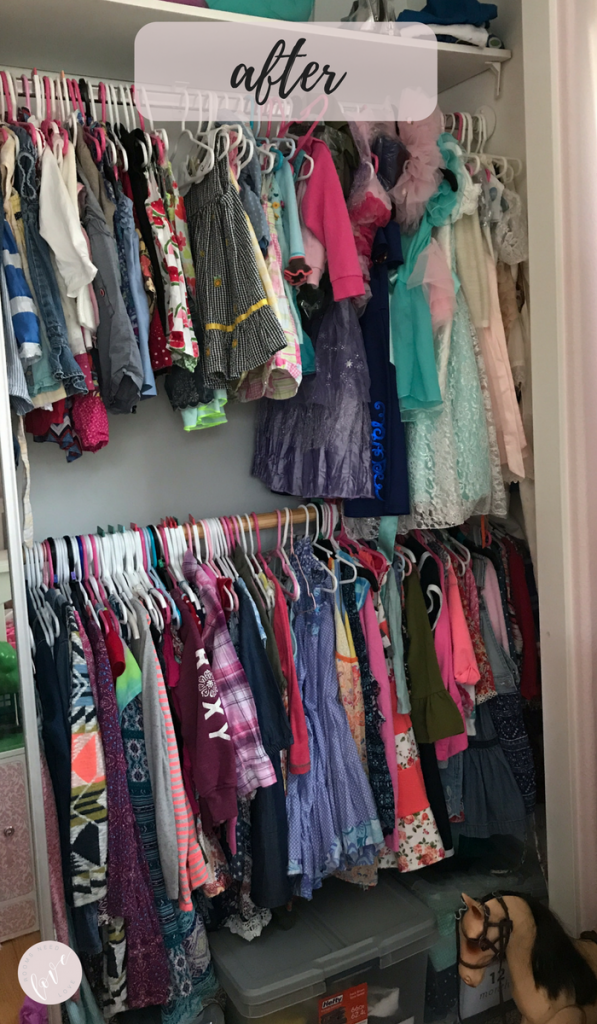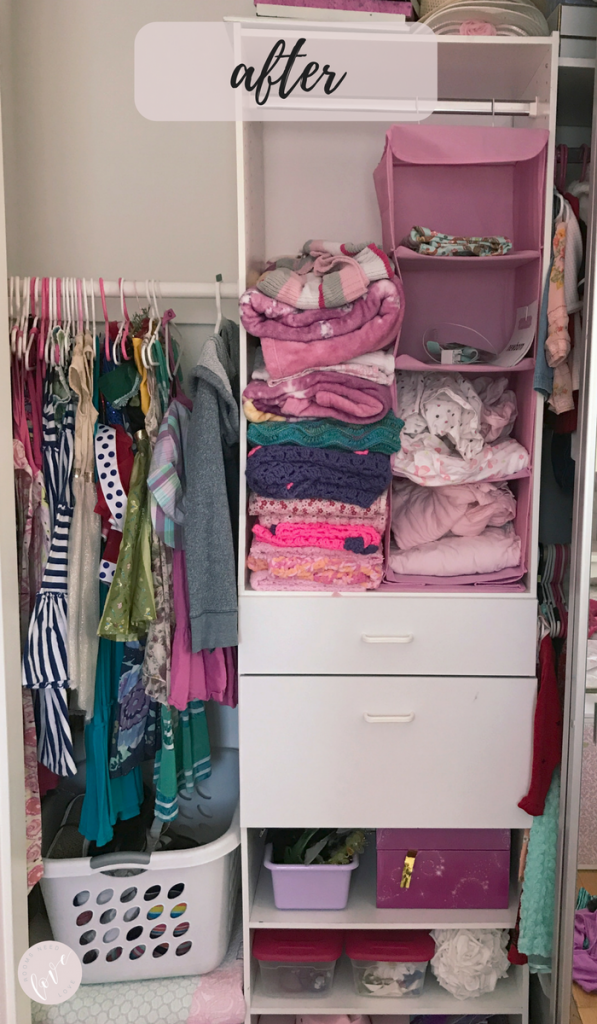 Rotating Hand-Me-Down System
Here's how it works:
1 | Keep a storage bin for the current sizes accessible, preferably in the closet. You can get size labels (for girls and boys) from the RNL Resource Library if you're a subscriber. If not, sign up here!
2 | Once a piece of clothing is outgrown, it can be placed in the appropriate size, accessible storage bin.
3 | When the bins are full, use the guide for how to organize and store kids clothes.
4 | Rotate the bins with the next size up.  Find a place to store the bins with the sizes that are not being used.
Revisiting the closet
I'm happy to say, months after organizing this closet, the system is working! In fact, this mom moved to her son's room and got it organized all on her own.
I'm thrilled that I was able to transfer some skills on to someone else. That is one of the goals of a professional organizer.
Not only do we have a happy closet, we have one happy mama.
And that's what I want for every mama. Don't let your stuff overwhelm you. Take control and start loving your home and living your life.