I am a loyal customer when it comes to makeup. I will use the same product for years until a company changes their product, discontinues it, or a family member tells me to use something better.
Some of the links in this post are affiliate links. Please read my full disclosure here.
Sephora lures me in with its pretty displays, but the moment I walk in, I'm extremely uncomfortable. I have no clue what to do and I wander around hoping no one asks if I need help. (I do, but at this point the I'm a lost cause.)
When I get to the counter, for some reason I always pull out the loyalty card. I didn't want one but my husband walked in there one day and decided it was a good idea to get me one. I never filled out my info online which is why the stupid card is taking up space on my wallet.
Here's what happens:
1. I give them my loyalty card.
2. They tell me what free thing I can get.
3. I take it because it's "free."
4. It sits in the cabinet for a year.
Most of that free stuff doesn't work out. However, I had a NARS Velvet Matte Lip Pencil for a year that I finally got the guts to try out and I am OBSESSED. If they weren't $27 a pop I would buy more. (I did find a dupe from Sonia Kashuk.) For me, when it comes to cosmetics my problem is never using the great products I receive.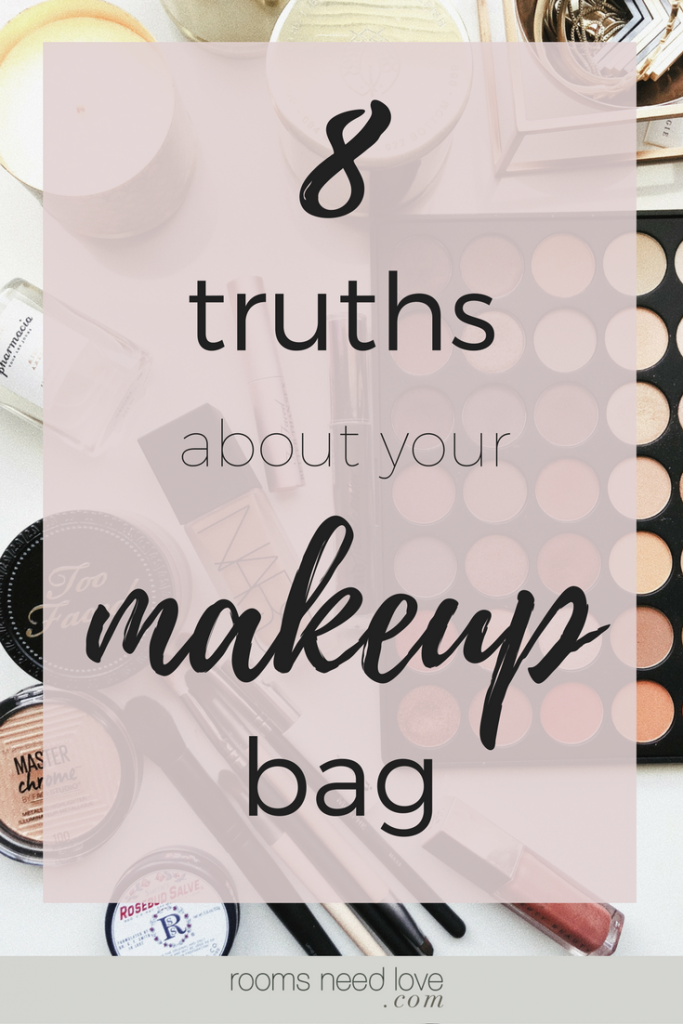 Today I'm going to give you 8 truths about your makeup bag. Y'all, these are problems we can fix.
1 | You've had some of those cosmetics since high school.
This one and number 2 are probably the worst habits in the history of modern makeup. How many cosmetics do you have lurking around the house from high school? How many nail polishes do you have that are from middle school? (Eeek!) Aside from the crazy colors you were wearing back then (anyone remember blue eye shadow?), you need to toss them. Stat. It's bad hygiene!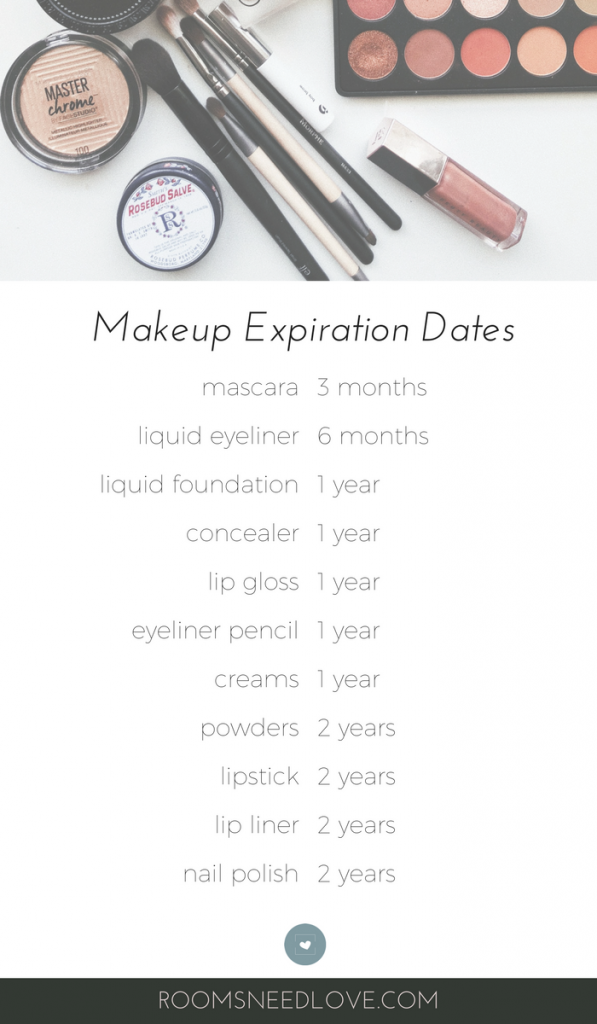 2 | You have never cleaned your makeup brushes.
Guilty. I don't know why I put off this simple task. It's gross and is probably the culprit to skin problems.
It doesn't take much to clean your brushes. I simply grab my daughter's Honest Shampoo
and wash my brushes in warm water.
3 | You are definitely using that brush wrong.
I once got an amazing brush set from Costco. They were the best brushes, however, I definitely didn't know what to do with half of them. Unless you have time to learn what all those brushes are for, just keep the ones you actually use. You might be using them wrong but who cares if you can make it work!
4 | You have things you don't need.
Have you ever seen the YouTube video of the woman doing the "real" makeup tutorial? She talks about applying cosmetics without knowing their purpose. Is it really necessary to add extra steps to your routine when you don't know what it's for?
5 | You think you need all of it.
Maybe you love using all those different products. They are hard to resist. Those companies put so much into branding and presentation to make them so pretty and irresistible. Not to mention cosmetics can really rack up a bank account.
But let's go back to and think about truth #1. Please toss anything that's expired. If the other stuff that's still good really brings you joy, keep it. If it's just taking up space and making it hard to get to the stuff you actually use, discard them.
6 | Gifts and free samples are still unopened.
Between gifts and free samples, I have more cosmetics than I can possibly use. If you haven't opened those products, there are some charities that will accept them. You could also gift them to someone else or bring them to a clothing swap.
7 | You buy more than you need every time you're at the store.
You know those long trips to Target with a stroll through the beauty aisle? Or when you go to Sephora or Ulta where those pretty displays can distract from the purpose of your trip? Or some salesperson pressures you into buying something you don't need? I've been avoiding these situations by ordering my makeup online. Since most of the products I use are expensive (someone find me some dupes) I make sure to get cash back by using Ebates. (You can get $10 in cash when you use the button below to sign up.) I'm always game for skipping the crowds and saving money! Plus, shopping this way helps to keep the clutter out of my home.
8 | You could make your makeup routine shorter.
You may be adding unnecessary steps to your beauty routine. If you don't really know the purpose of something, it might save time and money just to skip it. Somehow ignorance makes for the best minimalist makeup routine. I don't have a lot of time to get myself ready between working and being a mom. I keep it simple to make at least one part of my day easy. Life is complicated enough. Your beauty routine doesn't need to be.