"What do you want for dinner?" The dreaded question every home cook asks hoping that someone has a creative suggestion for a meal. Half the time I'm answered with stammers of, "Uh, um, lemon chicken?" 
Why is it so hard to come up with a meal every single night?
Then my husband suggested something brilliant out of his frustration with my lack of creativity. He told me to make a list of everything we eat so he can pick things from there.
Duh!
It's so simple, yet so few of us take the time to do it! Doing this one simple act can save so much time and effort. It will get you on the right track to start planning meals in 2018.
We all know why we should meal plan…it saves money, we eat healthier, blah, blah, blah. But the whole aspect of "meal planning" feels so daunting. The thing is, it doesn't have to be complicated. Start with the simple step of making a Meal Master List.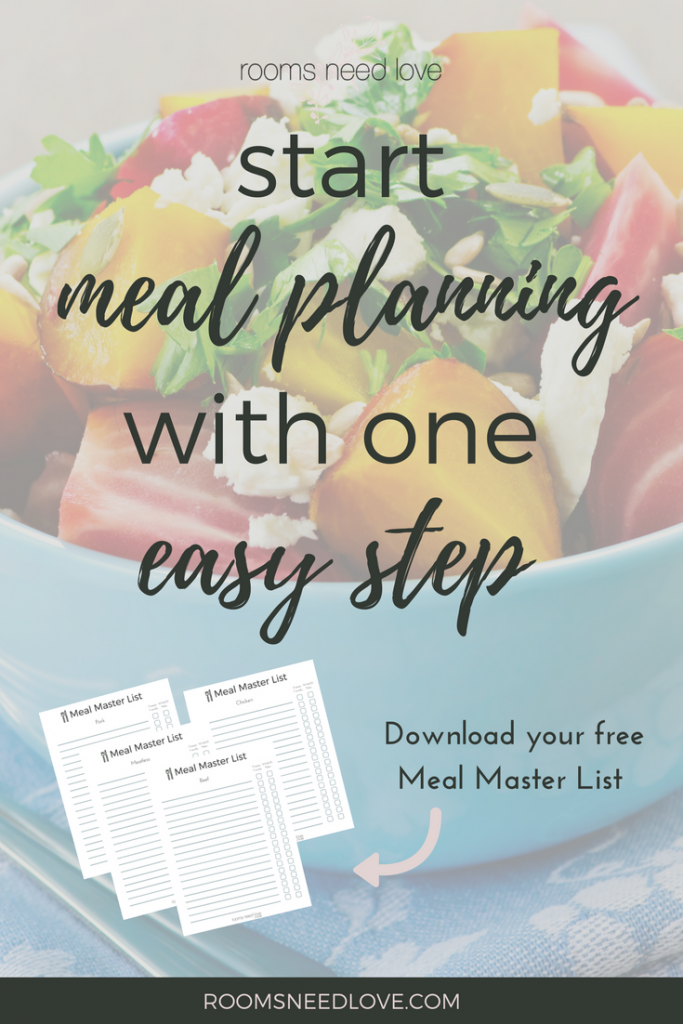 Jot down every entree you know how to cook and every food your kids will eat. Grab your cookbooks or look at your Pinterest "Dinner Ideas" board to help you along. This will take a little time right now, but it will save you so much time later.
The next step is to organize your list by meal type. You can make your own Meal Master List or download mine from the resource library. If you're not a subscriber, you can sign up here to download your copy.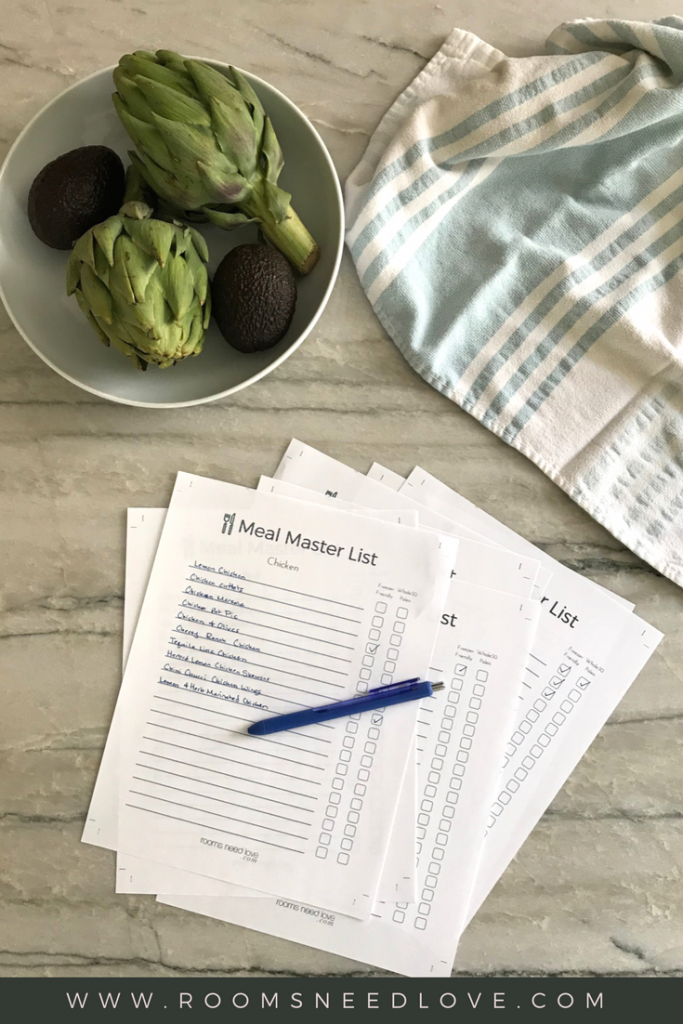 How to use the Master List:
The list is split up by category (meat type, cuisine, etc). Print whatever is most useful for you. I've also included check boxes for "Freezer Friendly" and "Whole30/Paleo." If that's not your diet, let me know in the comments below and I'll modify it for you.
I recommend making a draft of your list first…everything that comes to mind…then transfer it to the Master List.
Once you have your list, you can ask your family for suggestions on what they would like to eat that week (or that month, depending on how often you shop).
So there you have it. Your first simple step to start meal planning in 2018.  Happy planning!