Today I'm presenting my first "Fix It Friday" post. It's kind of a a PSA. So, let's talk laundry. Laundry that comes out of wash with *GASP* stains!
Stains are an unavoidable fact of life and laundry. Our kids' clothes get lots of stains. My husband's shirts are notorious for stains. My clothing gets stained out of my own forgetfulness.
Some of the links in this post are affiliate links. Please read my full disclosure here.
A few months ago I happily did a load of laundry to get my new favorite top back into the rotation. I forgot to wear an apron while I was cooking (as I always do) so my top was stained. I sprayed on Oxi-Clean, threw it in the wash, and forgot about it.
As I pulled it out of the dryer, GASP! The stains were still there!
In the past, this would have been the end.
Determined not to let oil stains get the best of me, I searched for a solution. (Like, a literal solution to apply to the stains.)
Most solutions I found required WD-40. I wasn't sure if we had any, so I searched for something more simple. In fact, the method I found to work is pretty much exactly the same as my method for cleaning white canvas shoes.
This method is simple, easy, and basic. Simple, easy, and basic is my jam.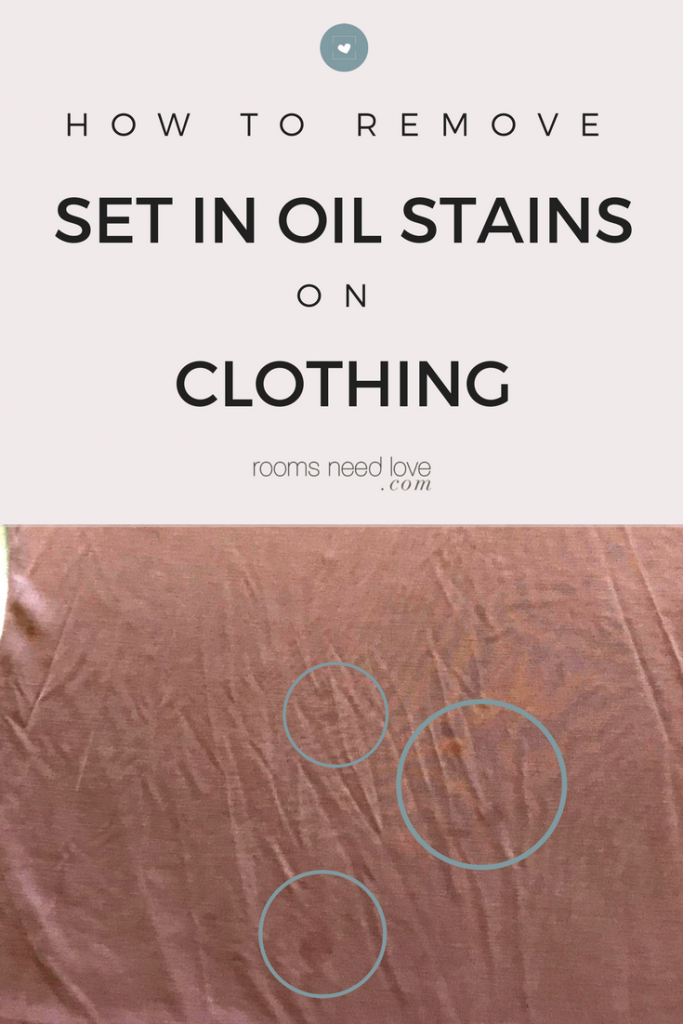 Here's what you need to beat those stubborn grease and oil stains, even after your clothes have been washed and dried.
What you need:
Blue Dawn dish soap

Baking soda

Hydrogen peroxide

Old toothbrush

Time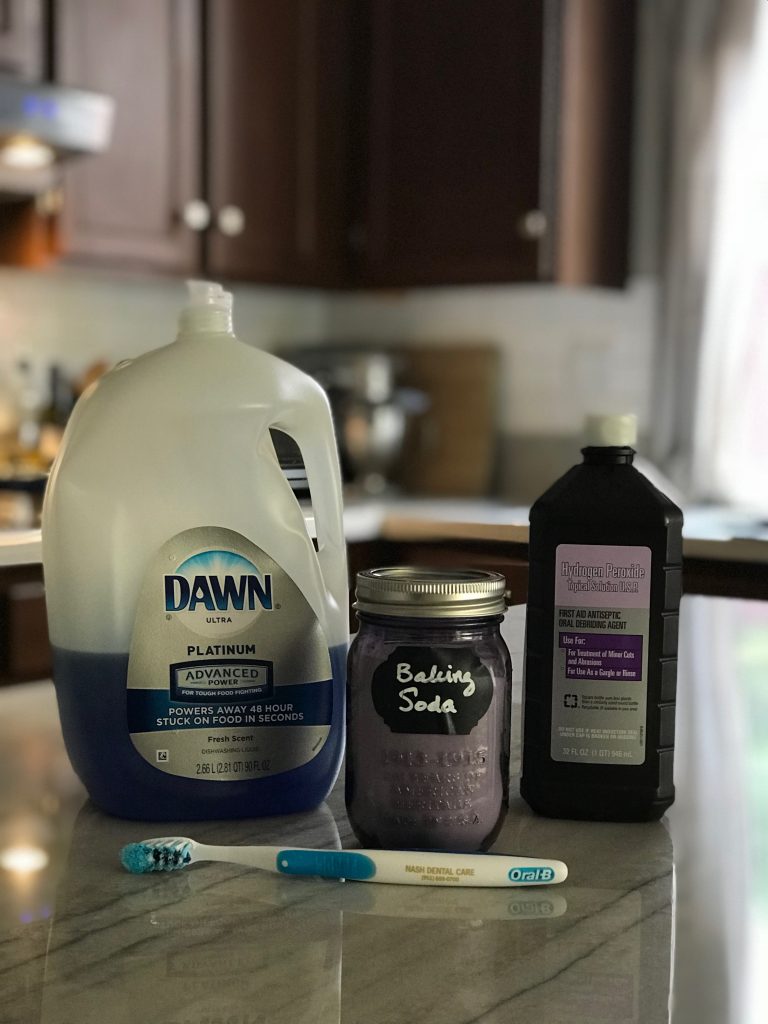 Method:
1 | Drizzle the Dawn on the spots with grease or oil.
2 | Sprinkle baking soda over the top.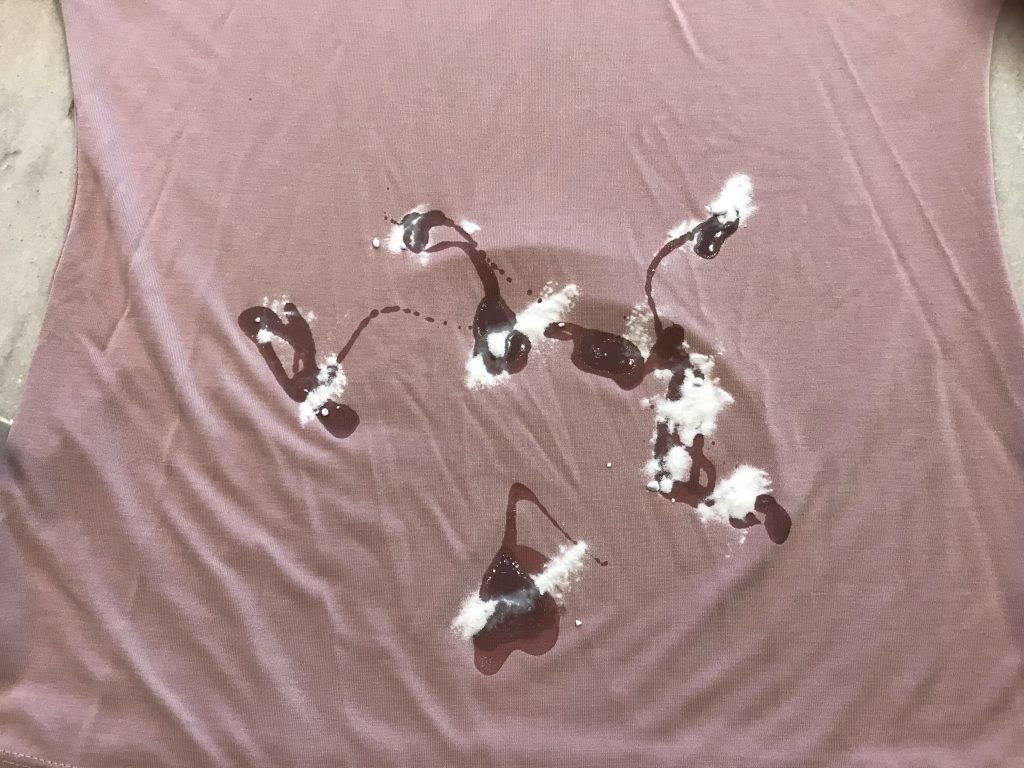 3 | Add a little hydrogen peroxide to moisten the mixture.
4 | Gently scrub the affected spots until they make a paste.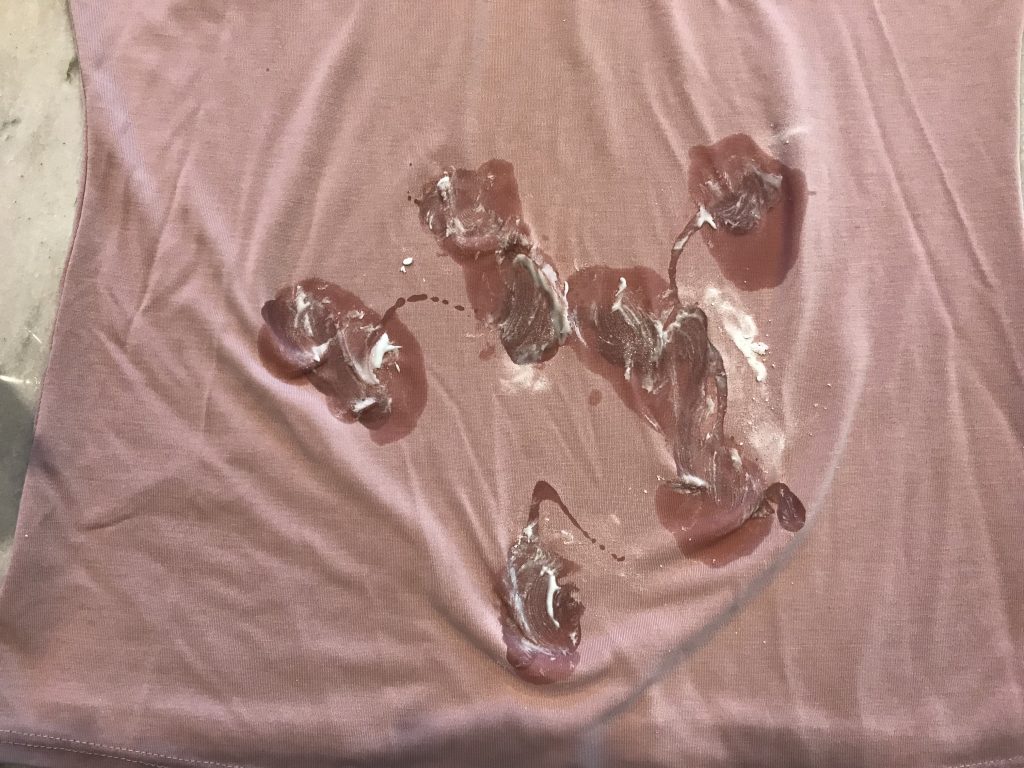 5 | Let it sit for an hour to soak.
6 | Wash and dry the clothing in your normal routine cycle.
I successfully rescued my top so that my daughter and I could have twinning outfits again.

I'm going to call myself, "Clothing Rescuer."
Maybe not.
At least now you have a simple solution to an everyday problem.
Did you try it? How did it go? Let me know in the comments below.
If you haven't tried it yet, make sure you pin this for later so you will know what to do when the problem comes up.