In this season of life my husband and I don't have too many occasions where we need to get dressed up. Most of the parties we attend are casual. When we received an invitation to attend a wedding this November, I knew I wanted to wear something new without sacrificing space in my closet. Instead of buying new, I decided to rent a designer dress from Rent the Runway.
Some of the links in this post are affiliate links. Please read my full disclosure here.
This past weekend we had the honor of attending our friends' wedding. It was one of those super fun weddings where all your friends are also the friends of the bride and groom. It was a great opportunity to catch up with friends we haven't seen in a while and see everyone get dressed up all fancy.
This was my second time using Rent the Runway. I recommend it to anyone who hates shopping for dresses knowing their purchase will only sit in the closet for years after a single wear. Plus, if you're between sizes (aka, you just had a baby), you don't have to shell out big bucks for a nice dress that won't fit 6 months from now. Rent the Runway can be a mama's best friend for several good reasons.
Get $30 toward your first rental by clicking the link below:
Rent the Runway is a Mama's Best Friend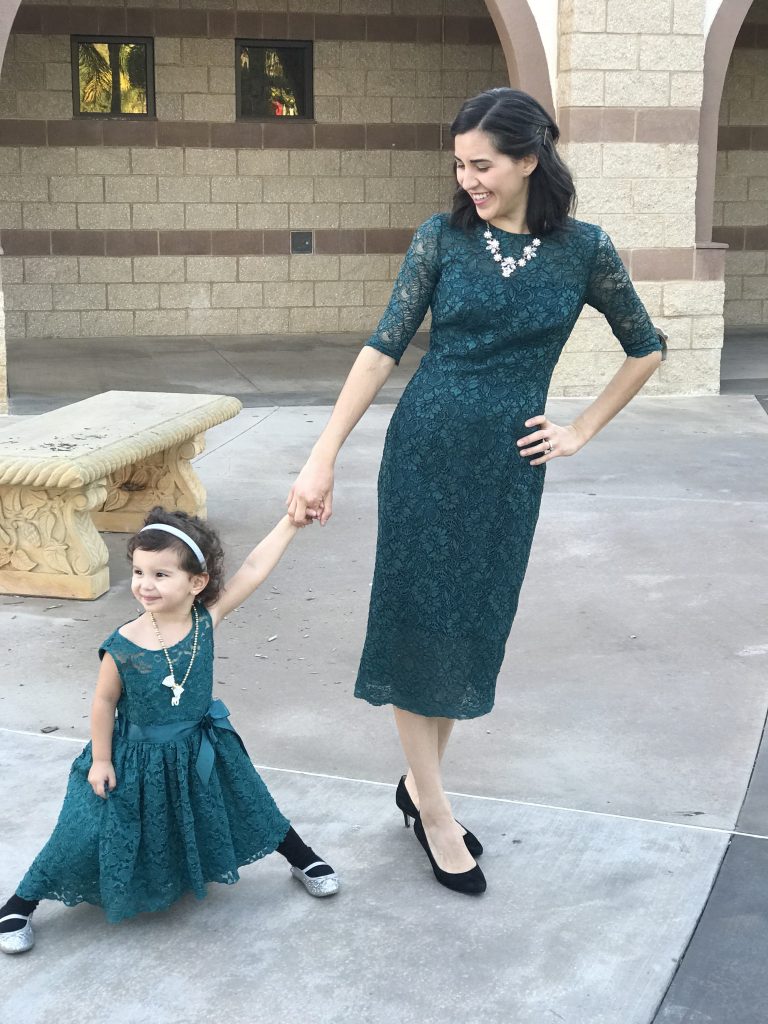 Large Selection
They have a large selection of dresses that can be filtered by occasion, style, and price.
Reviews Galore
There are so many reviews that it gives you a better insight about how a dress will fit on your body type.
Service
You receive a complimentary second size when you order a dress (because we all know how that goes). My first time using the service I received a note from one of their stylists saying the second size I chose was not available. They sent a similar dress in a different color. I ended up fitting in the original size I chose, but I liked the second dress the stylist chose even better!
You pay for shipping, but they send you a shipping return label to return through UPS.
Time
It's such a pain to go shopping for a nice dress. It's even harder to shop when you have kids! Take away the pain by shopping during naptime without leaving the house.
Guilt Free
I know I've bought plenty of dresses that I've never worn again. Since we've gone to so many weddings with the same people, I never wanted to wear the same dress! By borrowing a dress, I never have to worry about getting caught wearing the same dress or taking up precious space in my closet.
Maternity Sizes
Since pregnancy is so temporary, it's tough to justify purchasing a nice dress. Rent the Runway offers maternity sizes as well. You should be able to feel amazing dressed up even when you are pregnant.
As I mentioned before, it's a great place to go even after you've had the baby when you're in between sizes.
Feel Amazing in a Designer Dress
Did I mention Rent the Runway is all about the designer dresses? The dress I wore retails at $450 and I rented it for 4 days at $55.
The best part – I unintentionally ended up matching dresses with my daughter!
So what are you waiting for? When you use my referral code you can get $30 toward your first rental!