Back in September I was ordered by my doctor to go on a Paleo/Whole30 type diet. It was extremely overwhelming to figure out what I can eat since I can't have dairy, sugar, corn, soy, or gluten. Fortunately we live in a day and age where we have information at our fingertips. I turned to my friend Pinterest to figure out what I can actually eat aside from sweet potatoes and meat.
Since our rude awakening, I've been able to streamline my meal planning process simply by using Pinterest.
Some of the links in this post are affiliate links. Please read my full disclosure here.
Step 1 : "Organize" your boards
I don't know if you've tried out the new "organize" feature on Pinterest, but this is a game changer if you use Pinterest to find recipes. Since our diet change (hubby is doing it too for solidarity), I've been consistently meal planning. Pinterest has been my number one meal planning tool.
The organize feature wasn't there when I first started my diet meal planning process. All pins related to our diet ended up on one board, with breakfast and dinner all mixed together. Organizing my board has made my meal planning process that much more efficient. I can quickly scroll through each section to find what I need. Here's how my "Healthy Meals" board is organized: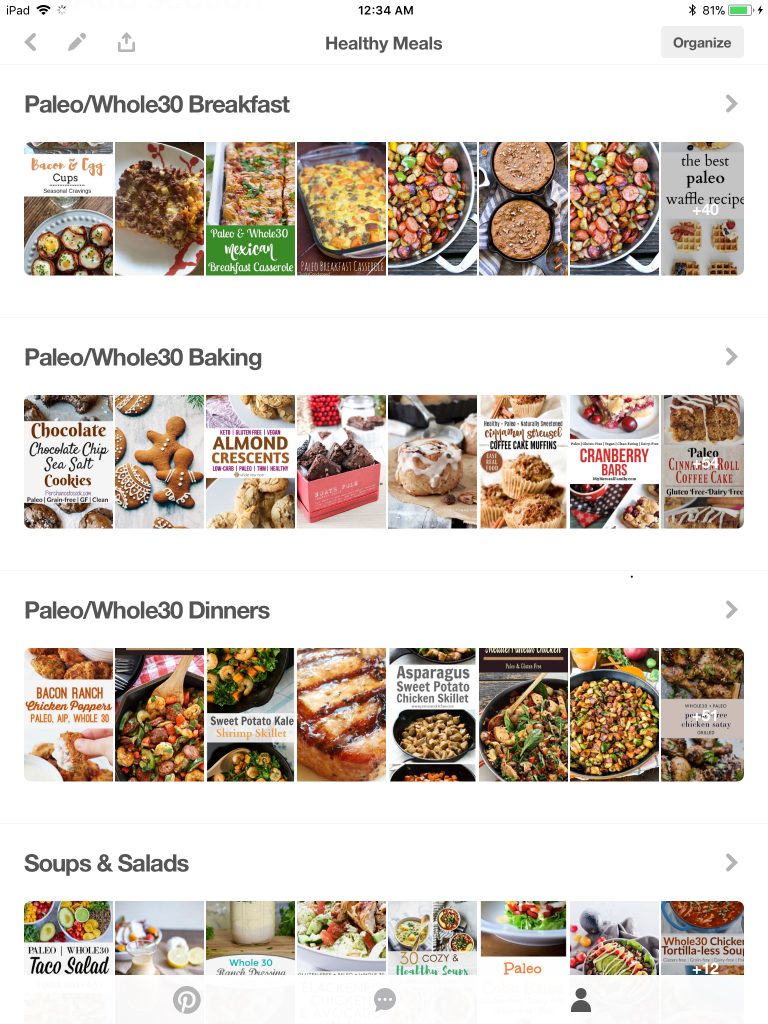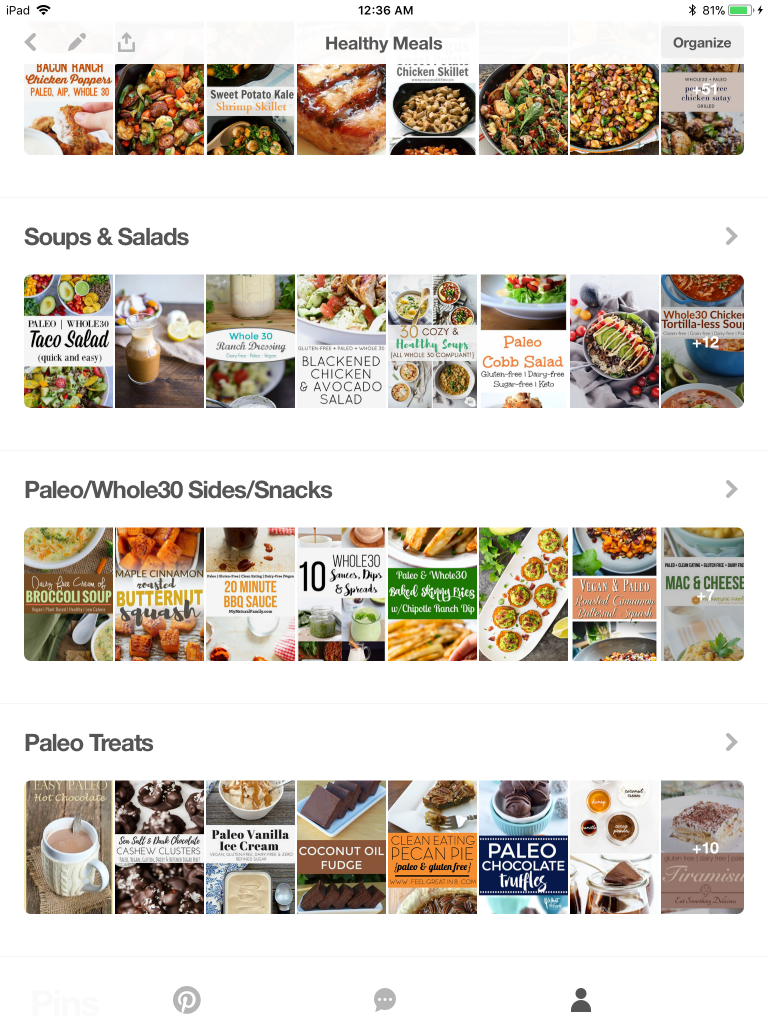 I have organized my board so that I can easily find something for breakfast, lunch, dinner, dessert, and snacking. This is what made the most sense to me, and it turns out to be efficient.
If you've never organized your boards, it's extremely easy to do. Here's a quick tutorial on how to do it: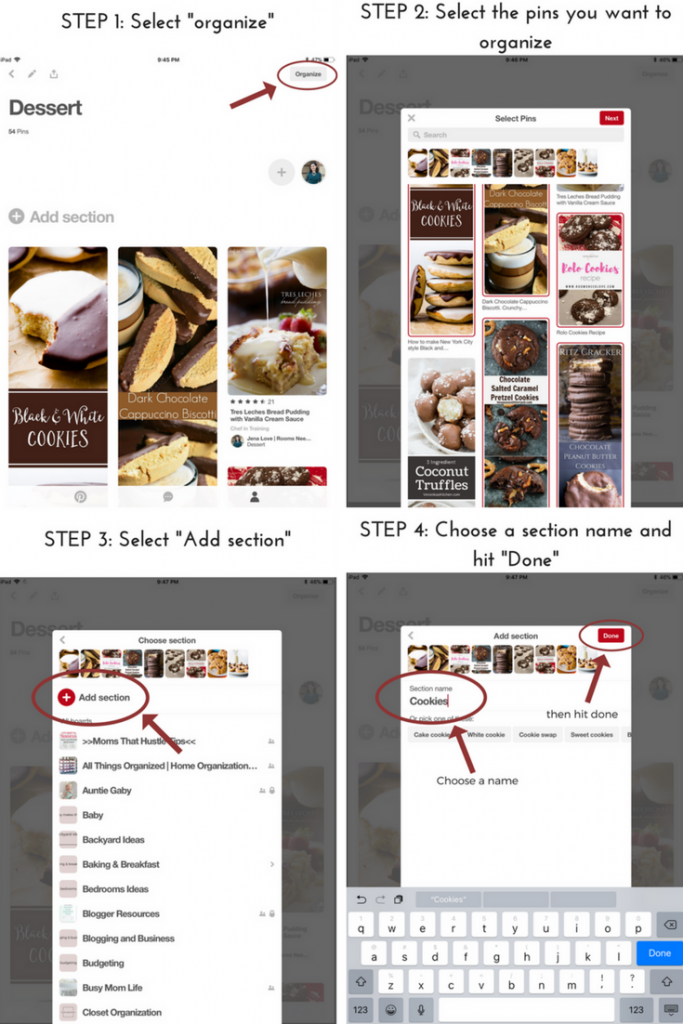 It's as easy as that.
Step 2: Streamline your meal planning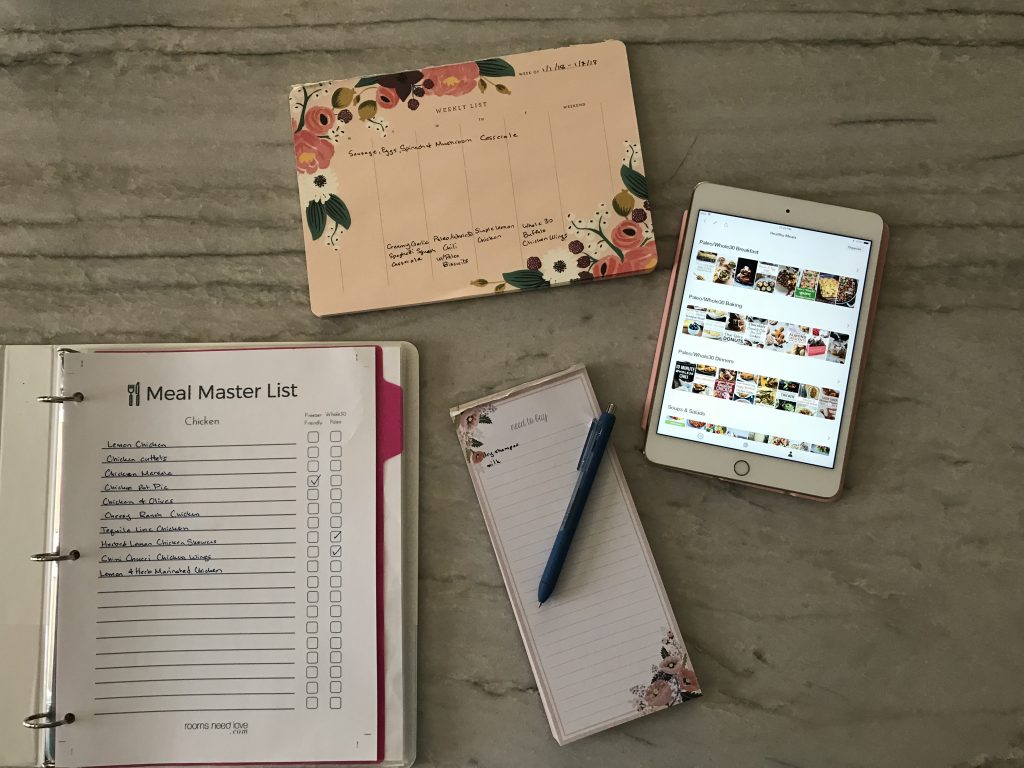 I pick several meals from Pinterest for the week and write them down for each day on a weekly calendar. If I knew this meal planner
was available from Rifle Paper Company, I would have gotten that. Oh well. I'll just wait until the 52 weeks are used up.
I also use my Meal Master List to add tried and true recipes to the week.
As I'm choosing my meals, I write down the list of groceries I need for each meal while also checking my pantry, refrigerator, and freezer for anything I might need to stock up on.
Once I have my grocery list, I check my Ibotta app for rebates on anything I'm purchasing that week. Even if I'm not getting anything that's on rebate, I can at least get $0.25 back on each receipt.
This process takes about 10 minutes or less. The hardest part is deciding what I feel like eating and cooking that week.
When it comes time to cook, I search for my recipes using the "search my pins" feature. Since I wrote down the names of each recipe on my calendar, searching for each recipe is easy.
And that's it. I prefer streamlined and super easy, don't you?
Other ways to organize your boards for meal planning
There are many ways to organize your boards to make it easy for meal planning. It all depends on personal preference. For example, I organized my "Dinners" board by cuisine type or entree type.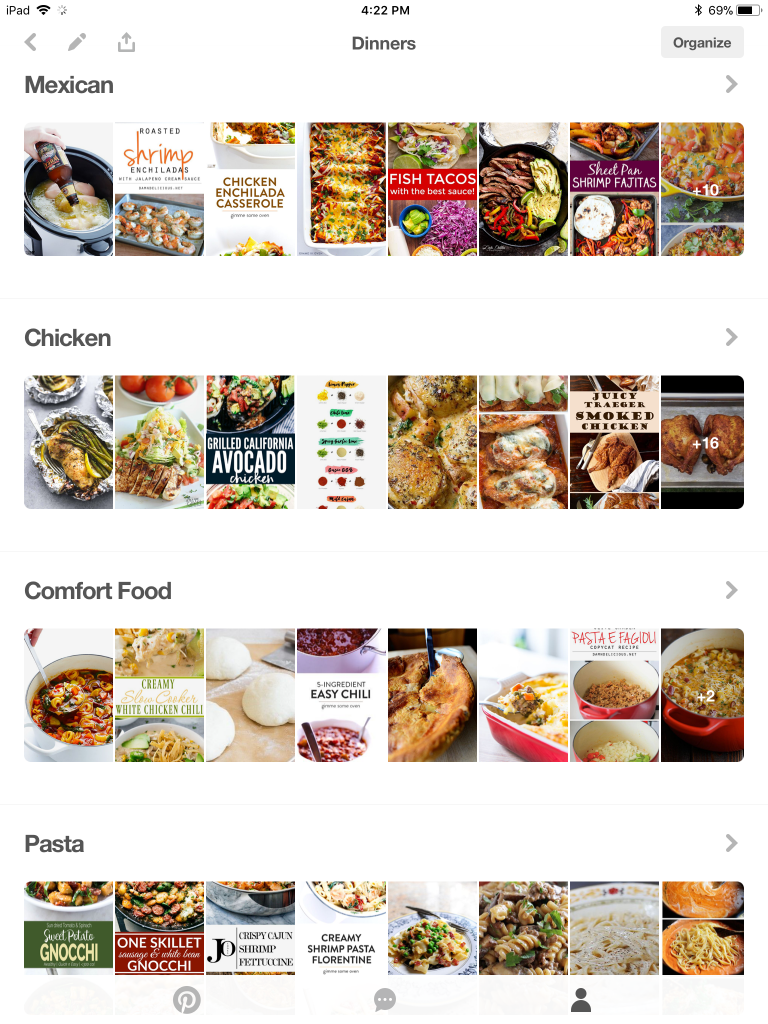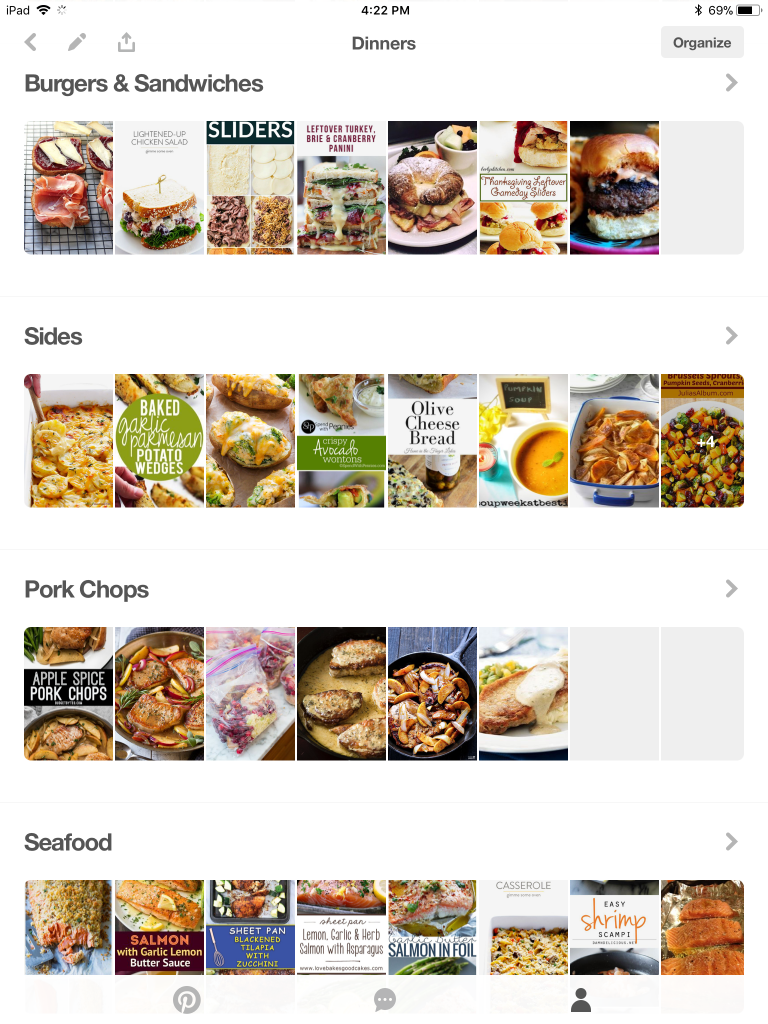 It's so beautiful.
Sorry. That was a total organizer moment. Anyway…
If you find yourself using Pinterest more than anything else to come up with meals, take a stab at using it as a meal planning tool. My meal planning process came naturally and out of necessity. It's not over-complicated, and it's a place to start if you have no clue what you're doing.
Don't forget to grab your Meal Master List from the resource library to make life easier. If you're not a subscriber, you can sign up below!