2017 was a big year where I ended up purchasing products and using services that gave me more bang for my buck…more than I thought during the initial purchase.
Some of the links in this post are affiliate links. Please read my full disclosure here.
Since beginning a Professional Organizing business and a blog, I've been trying to be conscious of purchasing only what I need to stay clutter-free. We have also focused on quality over quantity by contemplating our purchases ahead of time.
Today I want to share the products and services that have benefited my personal growth, my family, and my business. These are the things that have transformed our year.
8 Can't Live Without Products and Services (in 2017)
Personal Growth
1 | Public Library
I had completely forgotten about the library until we started getting tired of reading the same books to our daughter over and over again. Snce we started going, her literacy skills have increased and we found some really great books without spending extra money. (You already pay for this stuff at tax time, so why not reap the benefits).
I love that I can request the most popular books through the online system, even books from other libraries in the county. Most of the books I've read this year came from the library (you can check out some of those books here). It's the best way to keep learning and stay clutter-free. You don't need to own every book you read.
2 | Community Classes
It's been great to get my daughter out of the house to interact with others and gain some new skills. I love signing her up for classes through our city. Each class is offered for a few weeks at a time at a low price point. The time commitment is great for working moms like me and the number of classes offered gives us options to try new things. In 2017 we did gymnastics and art. This year we will probably try out a toddler cooking class!
3 | Swim Lessons
Swim lessons have been one of our biggest investments by far. Our daughter has been in swim since she was 8 months old, and we switched her from the baby class to private lessons a couple months ago. Although the price is higher, we could not be happier with the skills she has gained since making the switch. She can float on her back, dive under the water, and almost kick all the way to the wall. One of our highest priorities is our child's safety, and in southern California, pool safety is the biggest investment we can make.
Home
Okay, this was more of a spontaneous purchase…we had discussed getting a new grill, but it wasn't our plan to buy one when we did buy it. We talked ourselves out of buying some new couches at Costco, turned the corner, and there was the Traeger salesman.
We left Costco with a brand new Traeger Grill
that night.
But this thing has seriously revolutionized the way we cook. Since we've been trying to stick to a Whole30/paleo diet, the Traeger Grill
has upped our diet game. Season your chicken with salt, pepper, garlic powder, and maybe some specialty olive oil, and throw it on the Traeger Grill
to smoke for a few hours, and that's that.
Meat has never been so tender and juicy. We've been enjoying many fantastic meals around here.
A couple things to note about the Traeger Grill
:
It runs on electricity and uses special Traeger Pellets. They sell the pellets at Costco and they also sell them on Amazon (c'mon, put it on Subscribe & Save!)

It takes longer for your food to cook, but it's well worth it. My dad smoked both Thanksgiving turkeys on his Traeger for about 7-8 hours. Best. Turkey. Ever.

Since the grill works like a convection oven, you can actually do your baking on it. I haven't experimented with this yet but it sounds awesome for when the heat is too intense for turning on the oven.

Ease of use is amazing. My husband bought it for himself to use, and I've used it way more than him! It's so simple to add the pellets, turn the grill to smoke, and throw on the meat.
Best of all: my kid eats meat that's been smoked on this grill. #win
I don't think we would be able to handle a Whole30/paleo diet without this thing. It has simplified our plan for staying healthy. This was a huge investment, but definitely our favorite purchase in 2017.
Business & Blogging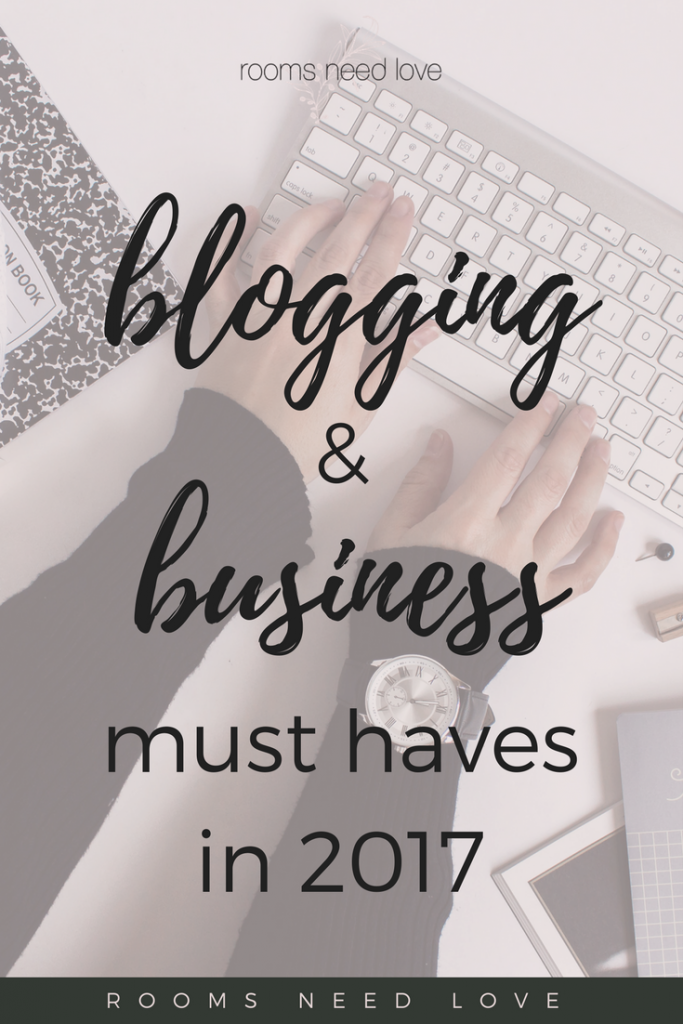 THIS is the podcast (and book
) that got me going after my dreams of doing something I love. Christy is so motivational, and her tips and advice are invaluable. If I'm ever feeling down on my business, I listen to the Business Boutique podcast.
Christy makes starting a business exciting and breaks down every step from writing a business plan to marketing your business. And she tells you how to do it with a budget…I mean, she works for Dave Ramsey.
I tell every woman I know to listen to her podcast if they want to start going after their dreams, whether it's an Etsy shop, service, or blog. I've added the Nashville Business Boutique event to my bucket list for "someday."
Blogging can be really difficult. It's tough to navigate through the "right" way to do things, especially when you're brand new and have no idea what you're doing.
I knew I wanted to get started with affiliate marketing but I had no clue where to start. Everywhere I looked, bloggers were recommending Making Sense of Affiliate Marketing to learn how to do things the right way. After taking the course, I have to agree. It is the first course I've ever purchased, and I'm so glad I made the investment!!!!
In this course, there are 6 modules, over 30 lessons, over 20 worksheets, bonuses, an extremely helpful exclusive Facebook group, and more, and she goes through everything when it comes to affiliate marketing, such as:
What affiliate marketing is and how it works

Why affiliate marketing is great

How to pick the right affiliate products to promote

Required disclosures that you need to know about

How to increase conversions

How to build trust and not lose followers

The one major tool you need for affiliate marketing

Different strategies to use to promote your affiliate products

How to use Pinterest to succeed at affiliate marketing (yes, this includes the newest Pinterest affiliate rules!)
This course saved me from spending HOURS of trying to learn all the rules for affiliate marketing. Everything you need to know is in one place. Check out Making Sense of Affiliate Marketing TODAY!
If you're a blogger, you know that "it's all in the list." I was scared out of my mind of email lists until I read Email Lists Made Easy for Writers and Bloggers
. I was actually excited about it! Kristen really makes email lists easy in this book. She breaks down email lists by:
Breaking down the every email service out there with the pros and cons of each one.

Narrowing down a reason for building a list

What type of content to create for your list

Strategies for growing and engaging your list
Email lists do not have to be stressful. They can be really exciting to start building. If you have no clue what you're doing, just buy this book.
The hardest part about blogging is getting traffic. Pinterest is the biggest traffic driver, so many bloggers use Pinterest schedulers; however, these services cost money…money I don't have. I love Carly's book since she teaches you how to make Pinterest work for you by using it manually. She goes over:
Setting up your profile

Pinning strategies

Using group boards

SEO on Pinterest
The most useful tips came from a section at the end of the book where she adds notes that didn't fit in the other sections. So. Dang. Helpful. My engagement has increased since implementing Carly's strategies. If you're not ready to start shelling out dollars, read Carly's strategy.
…
There you have it! All the products and services with that made 2017 successful. I hope some of these products will also help you to grow and get reach your goals in 2018!